I love watching "The Men Tell All" episodes of "The Bachelorette". Sometimes you get a better idea of who the guys really are without the influence of editing in certain situations. Poor Tim that got drunk the first night and was sent home was there. We really missed out on him. He seemed really nice and had a heck of a personality. He was funny when he said he watched the show and felt more like a fan than a contestant. Maybe they will give him another chance on another season.
This episode is a lot about unanswered questions and apologies. I have an apology. Although it was only meant in fun, I am really sorry for the hard time I gave Ames. He is a super smart, extra sweet guy and whoever ends up with him is a lucky, lucky girl.
I didn't feel a whole lot better about William. He redeemed himself a little, but he is still a disappointment. I still like Constantine, but I will say this, if he knew he didn't want to stay why didn't he back out instead of Ames leaving? I think if he knew it wasn't going to work out, he should have bowed out and given Ames another chance.
Poor Ryan got grilled by the guys, but the book reading and studying how to ask Ashley questions is a little disturbing. Someone should have told him at some time in his life you don't have to own up to EVERYTHING. That did make him sound a little creepy.
I still think Nick was one of the best looking guys there, but, wow, if he would have opened up and been as aggressive with Ashley as he was on this episode he would have maybe been there longer. He just kind of took control and asked the guys questions for this episode. He seemed a little more quiet and laid back on the show.
AND..........Bentley. There was no suprise he didn't show up. Now that everybody has seen who he really is he just proved that he is a huge coward on top of it all.
I wonder who the next Bachelor will be. I heard somewhere it might be Ryan or Ames. I know Ames is going to be on "The Bachelor Pad", but I just don't know if my nerves can handle Ryan. I have an idea! Since we got cheated out of seeing Tim, let's give him a shot! (I mean a chance, he might want to leave out the shots if he is allowed back on the show!)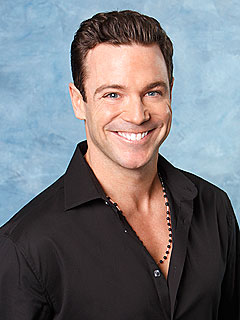 people.com