This is the third season of "Jerseylicious." I LOVE this show. Me and Sydney love the girls on the show and how they talk and go at each other. Being a southern girl, I have always been a little intrigued by a northen accent. Especially a Jersey accent. People in the north always laugh at southern talk and call us stupid because of our slang and slow talk. Well, northerners, to me, talk a little faster, but not always grammatically correct either. I know I don't say things they way I should, and I even write like I talk, but that's me and how I use words. We say y'all down here, but they say yous up there. We say, bless your heart, they say fuh geddaboudit. See, it's not all that different, we just say it slower so it's easier to catch.
The show takes place in the Gatsby salon and some of the girls get along, and then some don't . Tracy and Olivia definitely don't get along. They are at war because the dated the same guy. Not at the same time, and neither of them date him now, but they still hate each other. He is still on the show and is using what he learned from them to get through cosmetology school. Before you think too much of his ambition, he thought it would be a good place to pick up girls.
Olivia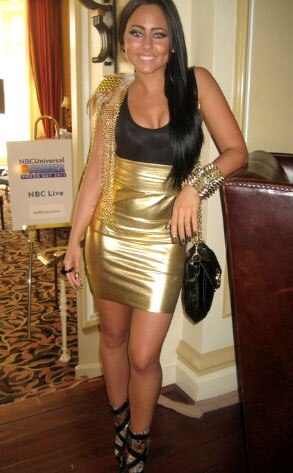 mystyle
Tracy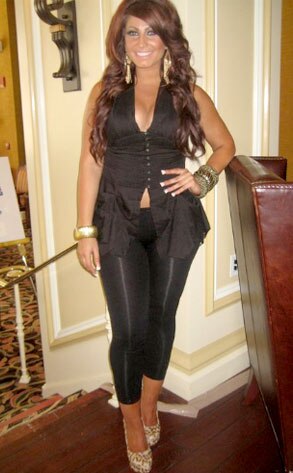 mystyle
There is another girl, Alexis, who used to work at the salon, but she has her own business now. She thinks she has it all going on and knows everything. She ends up fighting with the mother and daughter Gatsby owners, Gayle and Christy.
Alexis
cwrite
Christy and Gayle
google
It is just another reality show with a lot of drama, but it really is fun to watch. The girls dress overly wild and have really big hair and extra long nails. Oh, and there are two other guys. Anthony is a hairdresser, he is straight, he has a wife and son. He works at the salon, but has his own too. I am still not sure why he still works some at the Gatsby. He is a pretty easy going and easy to get along with guy. Then there's Filippo. Yes, Filippo is the shampoo guy and he keeps the floor swept. Not only is he straight, he is great looking and is a real charmer. He may just be a shampoo guy, but there's no telling how many customers he brings into the salon.
Filippo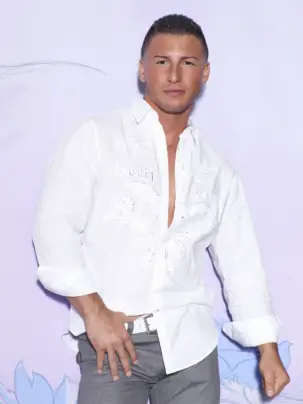 google
Olivia is our favorite. She is so cute and takes a lot on the show. She has a bubbly personality, and I swear she is a blonde under there somewhere! If you click youtube on the logo on top of the page, you can hear the theme song and see the lyrics. Olivia sings the theme song!
This is a fun show and there is always drama. I just don't see the big difference between us southern girls and jersey girls. Ya kiddin me? We both like big hair, a lot of hairspray, teasing, big jewelry,and our bling.
Y'all have a good day!