I don't think it is a suprise that Casey Anthony was voted the most hated person in America by E-Poll Market Research. People are disgusted with Anthony and the outcome of her trial. The only person who probably likes her right now is OJ Simpson. I am sure he is glad she has taken the heat off of him for a while. He still made the list at #4. The others on the list are:
#2 Spencer Pratt
cdn
#3 "Octomom" Nadya Suleman
cdn
#4 OJ Simpson
4.bp
#5 Jon Gosselin
entertainment
#6 Levi Johnston
jbrazil
#7 Jesse James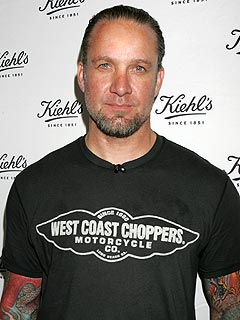 img2
#8 Paris Hilton
logoi
#9 Heidi Fleiss
3.bp
#10 Howard Stern
style
I don't understand some of the names and ranking. I also don't think this broad category is right. Most hated should definitely include Casey Anthony and OJ Simpson, but is it fair to have some of the others compared to Anthony and Simpson in what they have done? Everyone on the list may be hated, but to an unequal degree and for very different reasons.
Some of the names on here need a category of their own. What about worst husbands? Then, Jesse James should rank above Jon Gosselin who is just more irritating than anything. Fame ho's should be the category for Spencer Pratt (well, he could also be on the worst husband list maybe below Jesse James just because Heidi "allows" him to embarrass her, Sandra Bullock had no idea.) and Levi Johnston. Howard Stern is in a category all his own for being the rudest and most vulgar. Heidi Fleiss should be in the most messed up and troubled category. And....... how did Paris Hilton get on here? She is definitely most obnoxious mainly because she just pops up everywhere, like on this list.
And, aren't we missing a few? Where is Arnold Schwarzenegger? If you are looking for a Hilton, what about Perez Hilton? Or Kanye West, anyone from the Jersey Shore, Simon Cowell, Miley OR Billy Ray Cyrus, Tiger Woods? Maybe next time they should do a 100 list or break it up into different categories.
OR maybe I should get some sleep this weekend. This was the first week of school, I am so tired, and I can think of a lot of annoying people right now!
Have a Great, Safe Weekend! I know I am looking forward to it!
In case you needed further proof that the human race is doomed through stupidity, here are some actual label instructions on consumer goods.

On a Sears hairdryer: Do not use while sleeping. (and that's the only time I have to work on my hair.)

On a bag of Fritos: ..You could be a winner! No purchase necessary. Details inside. (the shoplifter special?)

On a bar of Dial soap: "Directions: Use like regular soap." (and that would be how??...)

On some Swanson frozen dinners: "Serving suggestion: Defrost." (but, it's "just" a suggestion.)

On Tesco's Tiramisu dessert (printed on bottom): "Do not turn upside down." (well...duh, a bit late, huh!)

On Marks & Spencer Bread Pudding: "Product will be hot after heating." (...and you thought????...)

On packaging for a Rowenta iron: "Do not iron clothes on body." (but wouldn't this save me more time?)

On Boot's Children Cough Medicine:"Do not drive a car or operate machinery after taking this medication." (We could do a lot to reduce the rate of construction accidents if we could just get those 5-year-olds with head-colds off those forklifts.)

On Nytol Sleep Aid: "Warning: May cause drowsiness." (and... I'm taking this because???....)

On most brands of Christmas lights: "For indoor or outdoor use only." (as opposed to...what?)

On a Japanese food processor: "Not to be used for the other use." (now, somebody out there, help me on this. I'm a bit curious.)

On Sunsbury's peanuts: "Warning: contains nuts." (talk about a news flash)

On an American Airlines packet of nuts:
"Instructions: Open packet, eat nuts." (Step 3: maybe, uh...fly Delta?)

On a child's superman costume: "Wearing of this garment does not enable you to fly." (I don't blame the company. I blame the parents for this one.)

On a Swedish chainsaw:"Do not attempt to stop chain with your hands or genitals." (..was there a lot of this happening somewhere?)
(
my.opera.com
)