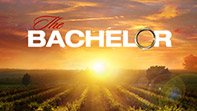 abc
I was really anxious for the new season of
The Bachelor
. I can't help but love these shows and I really liked Ben from
The Bachelorette
so I have been watching. He seems a little different than before. What I mean is he is kind of aggressive, he doesn't hold back kissing the girls at all, and just has a little different demeanor about him. I guess it is because he is in a different position this time, but I can't help wondering if he has a different attitude this go around. It is almost like, "I got burned last time so this time I am going to have fun in case it ends the same way."
Last night when he sent Samantha home, I was kind of shocked. She did seem a little emotional and immature, but it was like he was reprimanding her and then totally caved to Courtney's games. He was almost mean to Samantha, but a total wuss when it came to Courtney. I get it, he is probably in lust with her, but has he seen all those weird faces she makes with her mouth? That's what Emily needs to get a video of and show him. Her talking bad about her when only make Ben upset with her, but let him see those odd faces she makes! It has to be a turn off!
This show is strange to begin with. I mean all these women living together like sorority sisters, but dating the same man. Some of the girls get along and some don't. Which, I can understand because some of them have spent a lot more time with the girls than Ben. However, I don't know how much I would have trusted Blakely hi-lighting my hair. That seemed funny to me. They are all in competition and you let one of them color your hair?
And who is the person that decides all of these dates?????????!! What in the world is considered romantic about pretty much being dropped into a crater. You can call it a crater, but it looked more like a well. Aren't wells considered scary? Isn't that what happened with the girl in
The Ring
, and in
Silence of the Lambs
? Not to mention how many people have accidentally fell into a well and lost their life. I couldn't help but laugh when Jennifer said it was so romantic being in the water below. I bet it smelled romantic too! I would have been sent home. I am very claustrophobic and would have never made it down there. I kept thinking they might swim out to some beautiful open water like caves in the ocean, but, nope, they were pretty much in a well. They didn't show us them getting out did they? If so, I missed it. I bet they looked really attractive being drawn back up out of the hole.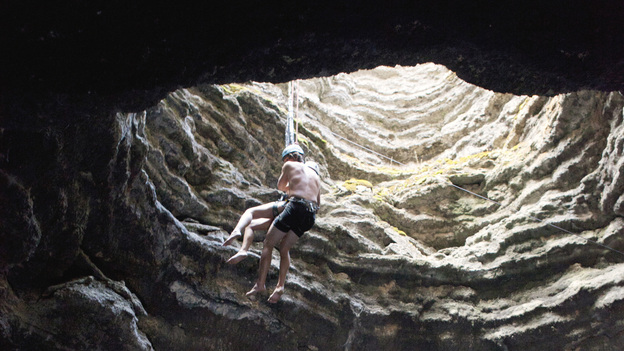 abc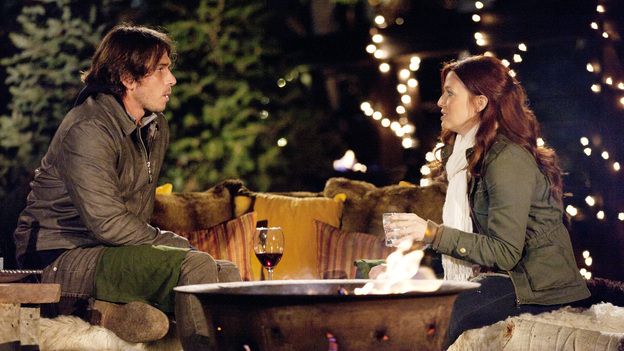 abc
At least they got to enjoy a little bit of dinner before the rain. Am I just stupid, but who is Clay Walker?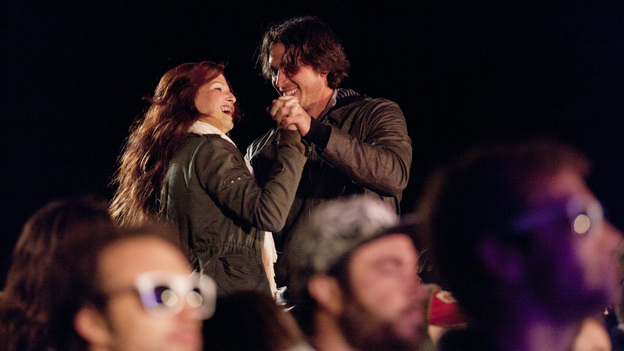 abc
Jennifer was so excited to have a one on one date. Good thing the poor girl is a good sport! That should earn her a lot of points with Ben.
I feel sorry for Kacie B. I think the editing is making her look a little stalkish, but I think she is a good match for Ben. I am just not sure I like the way he talks to the girls when he doesn't like what they have to say to him. Emily shouldn't have said anything about Courtney, but he can be a little scolding.
Right now, my picks are Kacie B., Rachel, and Jennifer. BUT.......... my favorite is Lindzi! I think she is the prettiest (her big smile and dimples reminds me of a really good friend from high school, Rhonda), and seems to have a good personality, sweet, and I don't think she would take his scolding. She would be nice about it, but I don't think she would take it!
It's easy to sit back and criticize when you only see what is edited and meant for you to see, but it sure is fun!