I knew Kalon would be the one to call Ricki baggage. It was kind of funny the way he bluntly said he wasn't going to apologize for it. I don't know why it was funny, but it was. As soon as he said it, me and Sydney just started laughing. I think he wanted to be the bad guy thinking it would keep him around, but it backfired.
I don't agree with Emily getting upset or thinking she was disrespected by the guys for not telling her what Kalon said. We have learned that tattling gets you nowhere on this show. With Ben, the Emily on his season, kept trying to tell him about Courtney but it just made him irritated with her. I think they were afraid to be the one to bring it to Emily's attention and be seen as the one to cause to drama.
I do have to say, it is gross enough watching her kiss different guys in one night, but it was even more so with her having a cold. They will just be spreading it around. And poor Jef with one "f" waited for what he thought was the right time to kiss her and it happened to be when she was sick!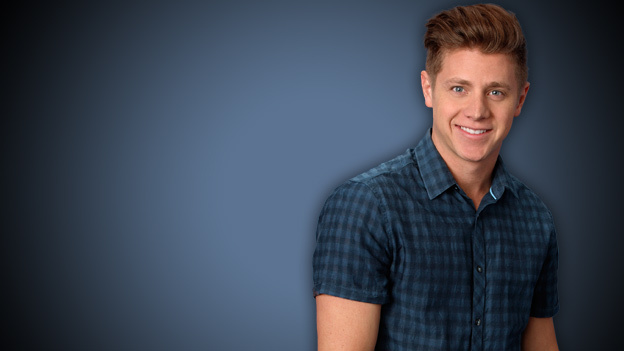 abc
I still think Arie is in the lead, but I also think there is a lot more to her and Jef with one "f". That relationship seems very sincere and she obviously likes him. Ryan is just a butt kisser! He is going to do and say whatever he thinks she wants to hear. He still gets on my nerves. And what in the heck was he wearing?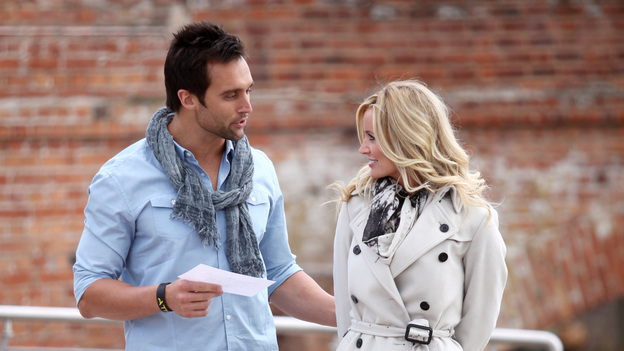 abc
I did impress Sydney with my Shakespeare knowledge. As soon as they read the date card I told her where they were going. She knows how much I love literature. I had a problem with my math skillz over the weekend, so I had to make up for being a complete idiot in that area.